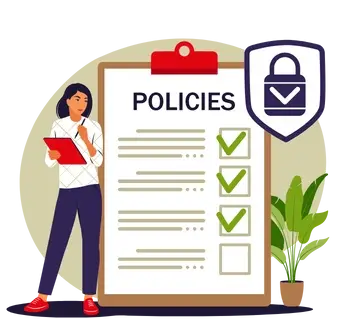 MyModalert's privacy policy describes our practice concerning the personal information we collect from our customers while placing an order. We respect your privacy and are committed to keeping all information obtained from you safe and secure.
What Information About You Is Collected By Mymodalert?
When you access our website, the below-mentioned information is collected by our system-
The Information That You Give Us
We collect only the information that our team would require to ensure the safe delivery of the package.
Personally Identifiable Information
First Name
Last Name
Contact Number
Email address
Non-Personally Identifiable Information
ZIP code
Cookies
Once your order is shipped, all your personal details, apart from the email ID that we require for sending refilling reminders, are removed from our database. Our customers' information forms an integral part of our business, and we do not share it with any other third party.
Through Cookies
We utilize "cookies," a small text file, to collect information about activity on the website. These cookies help us recall information previously submitted by a user, thus allowing us to serve our customers better.
They record information such as hostname, internet domain, browser software, internet protocol (IP) addresses, and operating system types.