Modvigil 200 mg

Estimated Delivery Date : 15-20 Days
$120.00 – $270.00
Active Compound : Modafinil
Brand Name : Modvigil
Strength : 200 mg
Manufacturer : Signature Pharmaceuticals
Genuine Medications

We offer FDA-approved Nootropics manufactured by Sun Pharmaceutical Industries and Hab Pharmaceuticals & Research Ltd.

Experienced Pharmacy

Backed by a team of experts, we offer evidence-based product information to ensure total care for your well-being.

Secure Shopping

We ensure complete data protection of our customers with safe payment gateways.

Fast & Discreet

Shop judgment-free with our prompt and discreet USPS delivery service to your doorstep.
What is Modvigil?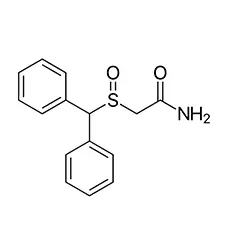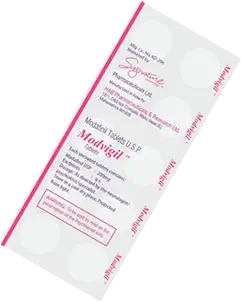 Modvigil is a central nervous system stimulant that is simply the generic version of Modafinil. It is used to treat excessive daytime sleepiness. The manufacturer of Modvigil is Hab Pharmaceuticals and Research, Ltd.
Along with its wakefulness-promoting property, this nootropic is also used as a cognitive enhancer that improves brain function.
| | |
| --- | --- |
| Is Modvigil a controlled substance? | Yes, Schedule IV controlled substance. |
| Modvigil ingredients | Active ingredient -ModafinilInactive ingredients -Lactose, croscarmellose sodium, povidone, magnesium stearate, microcrystalline cellulose, and pregelatinized starch. |
| FDA approval | Yes, in the year 1998 |
| Habit-forming | Relatively low |
Mechanism Of Action Of Modvigil
Modvigil works by increasing certain neurotransmitters (chemical messengers) in the brain, namely histamine, dopamine, glutamate, norepinephrine, orexin, and serotonin. The increase in these neurotransmitters results in wakefulness and alertness.
Modvigil Half-Life
The half-life of Modvigil is 12-15 hours. The half-life is the time taken by the active ingredient of Modvigil in the body to reduce by half.
What Is Modvigil 200 Used For?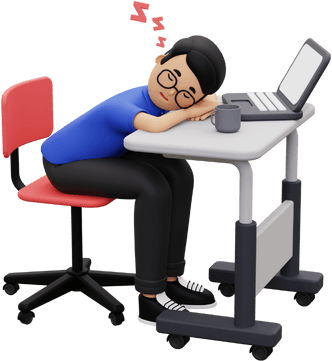 Three FDA-approved Modvigil uses are
Narcolepsy

Narcolepsy is a sleep disorder that is characterized by excessive sleepiness during the day. It can greatly impact a person's quality of life. Narcolepsy affects approximately 3 million people worldwide.

Obstructive Sleep Apnea

Obstructive Sleep Apnea is a sleep disorder characterized by repeated episodes of partial or complete obstruction of the upper airway leading to breathing difficulties during sleep.

Shift Work Sleep Disorder

Shift Work Sleep Disorder is a circadian rhythm sleep disorder that causes excessive sleepiness, insomnia, or both in people who work in different shifts, overlapping their normal sleep schedule.
Off-label Modvigil uses
Four key off-label uses of Modvigil are listed below
Modvigil For ADHD

Modvigil is sometimes used off-label to treat attention deficit hyperactivity disorder (ADHD). However, it is not considered the first-choice medication for this purpose. Modafinil (Modvigil) is a valuable new treatment option for patients with Attention Deficit Hyperactivity Disorder, according to a study published in the year 2006 by Danielle Turner.

Modvigil For Multiple Sclerosis

Modvigil can improve the symptoms of fatigue in people with multiple sclerosis, according to a clinical study published in the year 2002.

Modvigil For Weight Loss

Modvigil causes loss of appetite as a side effect in some people, and because of this side effect, some people use this nootropic as a weight loss aid. A study in 2008 stated that a 400 mg dose of Modvigil in patients with shift work disorder reduced the average daily caloric intake by 38% and led to a dramatic decrease in the perception of hunger.

Modvigil For Depression

Modvigil is sometimes used off-label for depression in combination with antidepressants because it reduces the severity of the condition more effectively than taking antidepressants alone.
Modvigil Dosage Guidelines
For relief of excessive sleepiness associated with Narcolepsy and Obstructive Sleep Apnea, the recommended dosage of Modvigil is 200 mg.
For relief of excessive drowsiness due to shiftwork sleep disorder, the recommended daily dosage is 200 mg, taken one hour before work.
How Do I Take Modvigil?
Do not use Modvigil more than the directed dose.
The best time to take this medicine is usually in the morning.
Read and follow all the instructions that come with this medicine.
Swallow the whole medicine with a full glass of water.
Do not break or chew the medicine.
Modvigil Warnings - Things To Remember
This medicine can be habit-forming; therefore, do not take this nootropic more than the prescribed dose.
Before taking Modvigil 200 mg, talk to your healthcare provider about your health history.
People with kidney, liver, and heart disease should use Modvigil with caution.
In elderly patients, the elimination of Modvigil may be reduced due to slow metabolism resulting from aging. Therefore, consideration should be given to the use of lower doses, and close monitoring should be done in this population.
Modvigil should not be taken by children.
Side Effects Of Modvigil:
9 common Modvigil 200 side effects are -
Nausea

Nausea is an urge to vomit. Vomiting may not occur as a result of nausea.

Anxiety

Anxiety is an emotion characterized by feelings of uneasiness, dread, and fear.

Insomnia

Insomnia is a sleep disorder characterized by difficulty staying or falling asleep, accompanied by daytime impairments.

Headache

A headache is a painful sensation in any part of the head, ranging from dull to sharp, and can occur with other symptoms.

Dry mouth

Dry mouth, also known as xerostomia, happens when the salivary glands do not make enough saliva to keep the mouth wet

Dizziness

Dizziness is a term that describes a range of sensations, such as feeling weak, woozy, unsteady, or faint.

Loss of appetite

A loss of appetite or decreased appetite is a symptom that refers to having no desire to eat or not feeling hungry.

Diarrhea

More frequent, loose, or watery bowel movements or stools are known as Diarrhea.

Upset stomach

An upset stomach, also known as dyspepsia, is a discomfort that is felt in the upper part of the abdomen.
3 Serious side effects
Severe rash

A rash is an area of skin that causes a noticeable change in color or texture and is usually irritated, itchy, swollen, or painful.

Trouble swallowing or breathing

Trouble swallowing, or dysphagia, is a feeling that liquid or food is stuck in the throat. Before the food enters the stomach. Difficulty breathing or shortness of breath is described as an intense tightening in the chest, a feeling of suffocation, breathlessness, or air hunger.

Swelling of face, tongue, and lips

Swelling is defined as any abnormal increase or enlargement of a body part.
5 less frequent side effects of Modvigil are
Depression

Depression is a mental health illness that causes extremely low mood, and a loss of interest in daily activities and can interfere with a person's day-to-day activities.

Constipation

Constipation is a common condition in which bowel movements become less frequent and difficult to pass.

Vertigo

Vertigo is the sensation that you or your environment is spinning, rotating, or tilting.

Tremors

Tremor is a neurological condition that results in the unintentional and uncontrollable movement of parts of the bod

Rapid heartbeat

A rapid heartbeat is the feeling of a fast-beating, pounding heart. They can be felt in the throat, chest, or neck.
Modvigil Interaction
Modvigil And Alcohol
Coadministering alcohol with Modvigil can cause unpredictable complications ranging from blackouts to dramatically increased alcohol tolerance.
Modvigil And Coffee
Mixing Modvigil and Coffee can cause side effects such as insomnia, anxiety, or palpitation.
Modvigil Drug Interaction
Dextroamphetamine or Amphetamine
Dexmethylphenidate or methylphenidate
MAO inhibitors
Pemoline
Procarbazine
Cyclosporine
Phenytoin
Triazolam
Warfarin
Propranolol
Carbamazepine
Birth control pills
Antifungal medicines
This is not a complete list of all the possible drug interactions associated with Modvigil.
Modvigil Review
Four user experiences or reviews about Modvigil are given below-
"Modvigil has saved my life. I have forgotten how normal people live this life, and I feel normal again after taking Modivil. I am so lucky that my healthcare provider prescribed it."
"I suffer from Sleep Apnea and use CPAP; my exhaustion is not cured by CPAP, unfortunately. I administer Modvigil 200 mg once a day, and it gives me my life back. I was in danger of losing my job because, due to exhaustion, I couldn't focus. And there were no side effects after taking the medicine."
No more falling asleep in the middle of class! The Modvigil medication is a lifesaver!
"Why suffer from being tired all the time? I take Modvigil, and it works wonders for me."
Key Benefits Of Mymodalert Online Pharmacy
Mymodalert offers Modvigil and other brands of Modafinil (Modalert 200 mg) that are all FDA-approved and have been effective in promoting wakefulness and improving brain function.
Mymodalert is the best online pharmacy to buy Modvigil online due to the great customer benefits listed below
Secure payments.
Great deals and free pills for new and returning customers.
Easy to use website.
Easy return and refund policy.
Free shipping on all orders.
24*7 customer service.
Conclusion
Modafinil stimulant Modafinil is a powerful and effective wakefulness-promoting agent that has become popular in the market compared to other medications of the same class. It has multiple uses and benefits apart from promoting wakefulness.
If you've been searching for a reputable and licensed online pharmacy to buy Modvigil online with great prices and discounts, then Mymodalert is what we would recommend to you.
FAQ